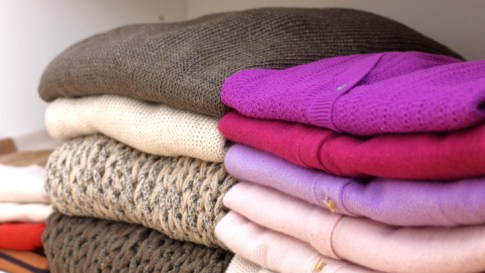 Getting Ready for the cooler Weather
The weather has started to change which means we should begin our preparations for the cooler fall season! Don't wait until it's below freezing outside to clean your winter apparel or bedding! Here are a few things we recommend so that you can be ready for the cooler season as they come!
Replacing your bedding: We always recommend that people clean their comforters seasonally and with the beginning to cool down now is a great time to pull your thicker comforters and sheets out so that you can clean and replace it in time!
Clothes should be cleaned before they are stored to ensure that you are not inviting bugs to old food stains and that other stains do not set in! Clean your summer items before storing to extend the lifetime of your items. Whether it be comforters and sheets or your linen shirts and pants to your golf pullovers!
When taking your jackets and sweaters out from storage a lot of the time they have that funky closet smell! Clean your winter garments now and they will be ready when you need them!
When people think of dry cleaning something they usually think dress shirts, pants, and suits! But we can clean just about everything! Including your winter wear accessories such scarves, gloves, and hats!
Did you splurge last year on Ugg boots or other pricey winter footwear? We can take care of your shoe needs as well. We professionally clean Ugg boots and restore them to like new condition. We also offer shoe shines and can clean most shoes!
A lot of these items can be cleaned at home but who has the time for that? Leave all of your cleaning needs to us and we will treat your clothes as if they were our own!
You will LOVE the way you FEEL!